Father's Day is almost here! Show dad you care with a gift that will be sure to, 'WOW' him. Whether he is a full-time sailor or likes boating in his leisure time, these gift options are meant for men of the seas. See some Moorings Yacht Ownership gift suggestions below.
Brumate Koozie
Speaking of keeping your drinks cold, a quality koozie goes a long way. This triple-insulated, stainless steel can keeps drinks cold and dad happy. It also includes a lifetime warranty, because, accidents happen. $19.99; brumate.com.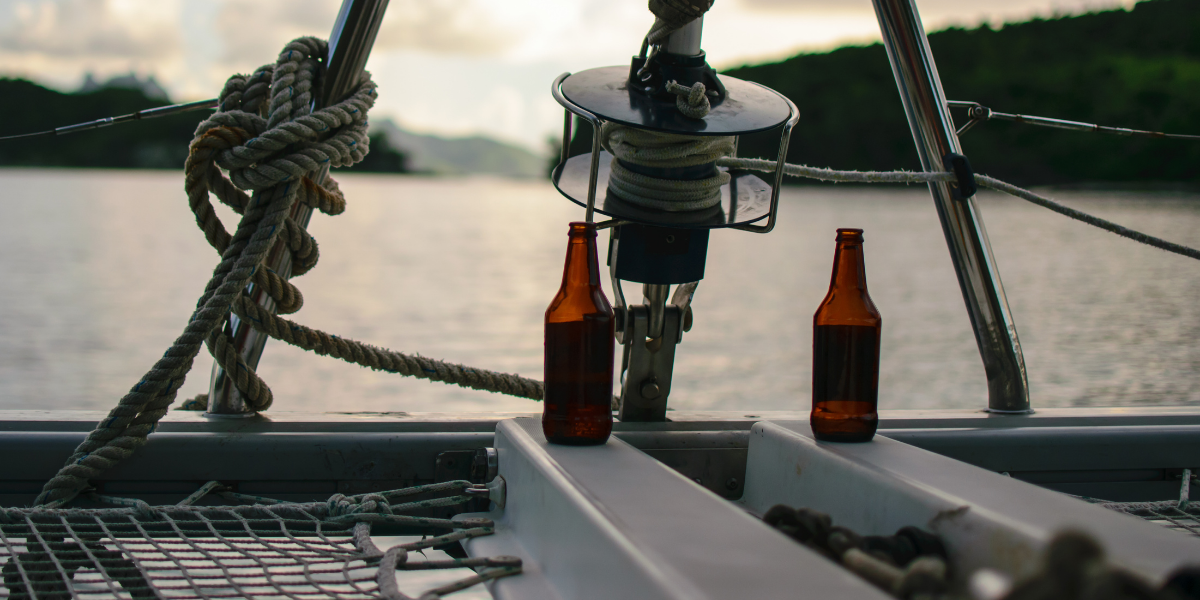 High-End Rum or Tequila
If dad enjoys an occasional (or weekly) shot of rum or tequila, gift him with his favorite kind. If you're feeling extra ~generous~, opt for a high-end version that will be sure to knock him off his feet (rhetorically and literally).
ACR ResQFlare Electonic Distress E-Flare and Flag
Give dad the gift of confidence this Father's Day with a ResQFlare light with a distress flag included. It includes bright light in all directions with 360-degree visibility and visible over 6 miles. It automatically floats when in water with no buoyancy or flotation ring necessary. The distress flag is certified under USCD 160.072 as a Daytime Visual Distress Signal. $69.95; Buy Here.
GoFish CAM
If you've got a fisherman on your hands, the GoFish CAM can turn dad's fishing dreams into reality. GoFish CAM is a wireless underwater fishing camera that attaches in-line between your mainline and leader line and works with a mobile app. It's a perfect tool to gain unique intel to catch more fish than ever before. $199.99; gofishcam.com.
Fishing Pole
If dad's fishing pole is due for a replacement, you can't go wrong with a new fishing pole! If his days spent on the water include bait and a deep-sea fishing excursion, a new pole could be a great Father's Day gift option.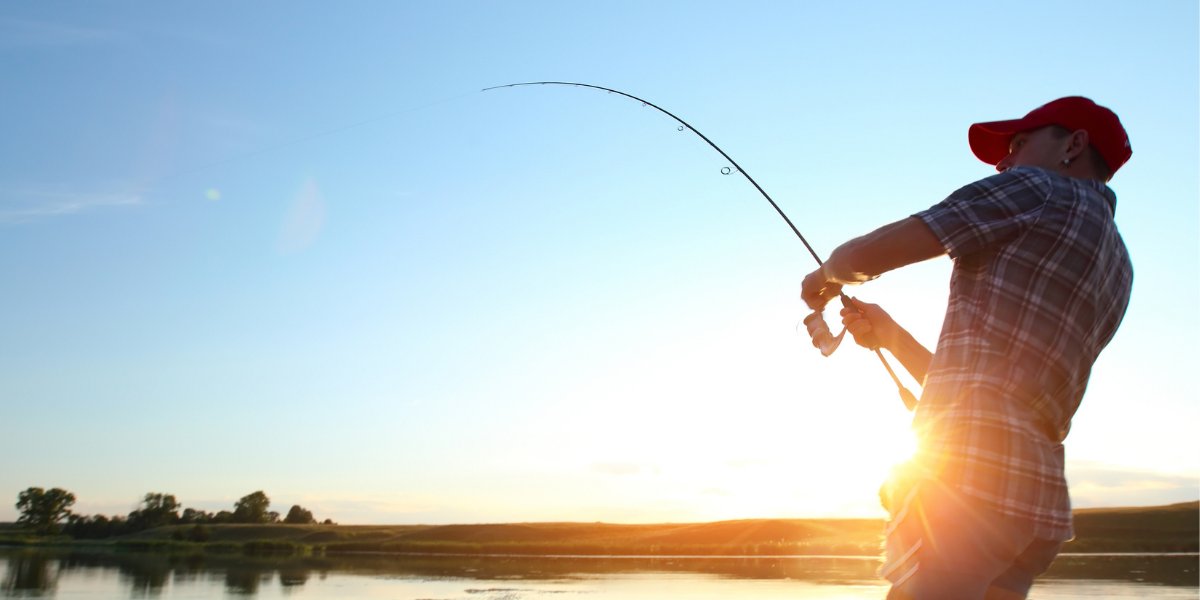 M.I.T 100 Automatic Inflatable PFD
The M.I.T 100 offers comfortable and easy safety wear for all-day use or a quick trip on the water. Don't settle for discomfort in a standard life jacket when you can wear this light and easy-to-wear option. The best part? It automatically inflates when submerged in the water, not before. mustangsurvival.com
Costa Sunglasses
Vision and style shouldn't be a compromise. With Costa, you can choose between polarized, lens types, lens frames, lens technology and even customize them with a prescription if needed. Nothing says, 'I love you,' like a quality pair of sunglasses and comfortable vision in the bright sunshine. costadelmar.com
Drone
If your dad is interested in capturing his adventures with photos, a Drone is a perfect gift to bring his memories to life. Drones can be used to capture aerial shots and stunning photos/videos. Let your dad's creative side come to life!
AMBAR Cork
When you need help, who do you call? Dad of course! But who does dad go to when he needs help? The AMBAR Cork is a great option. This device fits in a pocket like a folding knife but operates like a fully capable multi-tool. It features a corkscrew, foil cutter, pry bar, bottle opener, and package/can opener. $39.99; Buy Here.
Work Sharp Benchstone Knife Sharpener
If your dad is into knives or cooking, or essentially any activity that requires a knife, why not treat him to a quality knife sharpener? The Work Sharp Benchstone is an angle-guided, 3-sided abrasive sharpening system. Medium Grit Diamond and Fine Grit Diamon Plates quickly restore a sharp edge while the Fine Grit Ceramic Stone creates a keen edge on any knife. $39.95; Buy Here.
Sperry's Boat Shoes
Everyone needs a comfy pair of boat shoes. Sperry's are designed to be lightweight, comfortable, and durable. Their leather-designed 'Float' boat shoes even have breathable portholes and are ideal for wet weather. $44.96; sperry.com/home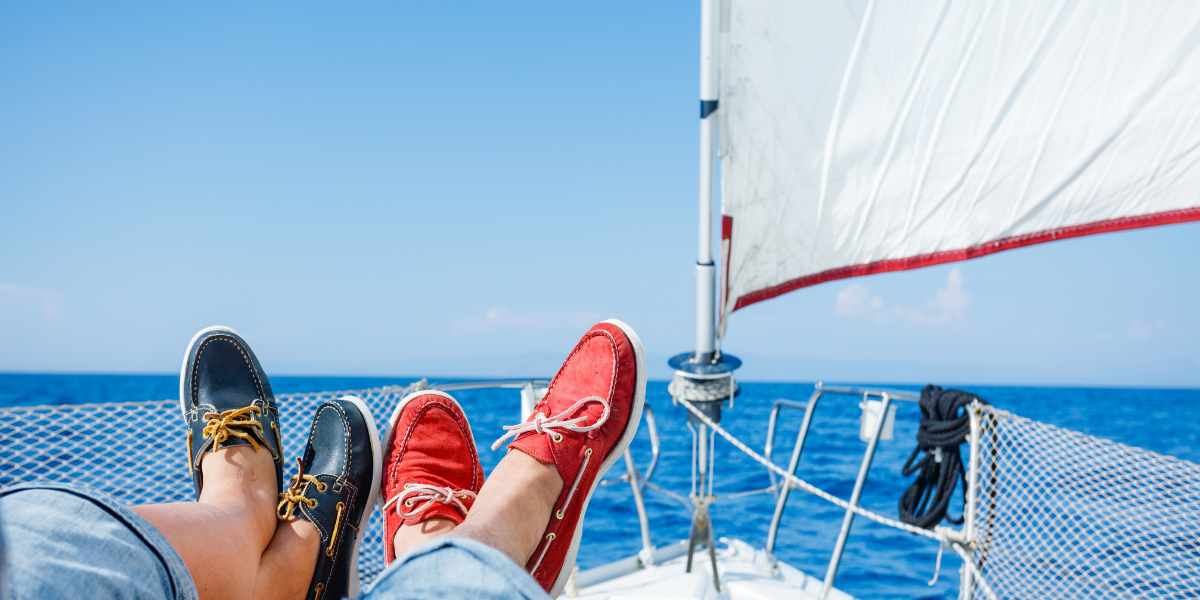 Boat Attire
You truly can't go wrong with any type of boat attire. Whether your pops needs a long sleeve to shield his skin from the scorching sun or just a hat to keep his face in the shade, boat attire will always be put to good use for a boating man.