Why own a yacht in a Tahiti? This is certainly a fair question to ask. But what you should be asking yourself is, "Why not own a yacht in Tahiti?". If you are reading this blog post than it is highly probable that you have gone on a charter vacation before and the whole time you wondered why would I ever want to plan a land-based vacation again. It is the itch that scratches many of us sailors and boaters.
It sparks the dream of one day owning a yacht. And after the rum has worn off you go back to the idea that perhaps a little land and a little boat would be the perfect combination. Look no further than French Polynesia. The islands of Tahiti are no more than an 8-hour flight from Los Angeles and located in the heart of the Pacific, consisting of 118 island and five archipelagos. These cruising grounds are loaded with culture, reefs, beaches, adventures and cuisine. It doesn't matter what kind of vacation you are looking for, you will find it here! It is a picture-perfect postcard sailing destination. You could search your whole life to find a greater paradise and I am willing to bet that you will come up empty handed.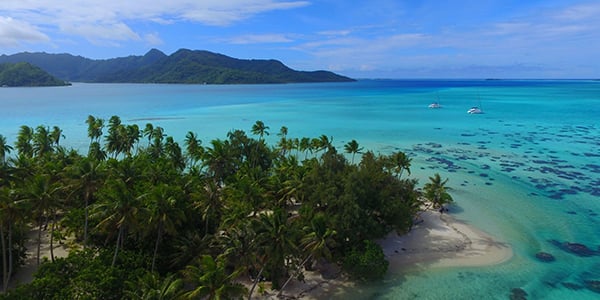 And this is not the kind of place that you visit once and then decide you've seen it all. In fact, it is quite the opposite. With the endless amounts of rain forest, reefs, islands and lagoons, you could visit 100 times and make new discoveries each visit. This is especially true when you are doing this from the comfort of a yacht. Of the five archipelagos, Tahiti can be found in what is called the Society Islands. These tropical lands consist of both Windward and Leeward Islands and they are surrounded by lagoons. These lagoons serve as natures finest water parks.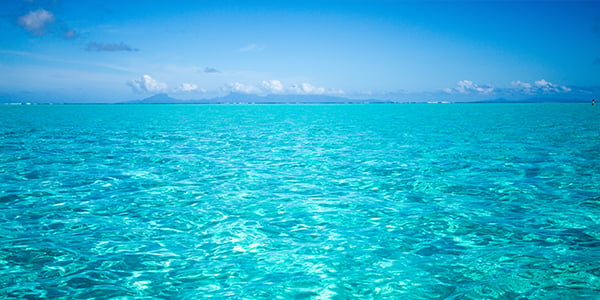 It is not a coincidence that cruisers and land lovers alike place Tahiti high on their list for travel destinations. And from Tahiti, by boat, you are not confined to one single location but instead you have the ability to sail from island to island, discovering a different charm in each one. If you are sailing on your yacht with The Moorings, you will first spend your time discovering the Tahitian Leewards: Bora-Bora, Raiatea, Tahaa, and Huahine. We make no mistake when we tell you that these islands are enchanting. Each one with its own special ambiance and culture.
These cruising grounds are made for those who truly love to be on the water. When you are done exploring the reefs and the anchorages of one location, your sail to the next island will most likely take a few enjoyable hours. When island hopping these territories the sailing is fantastic and it is not line of sight. When you've arrived to your anchorage for the evening, indulge in a tranquil sunset each evening over the blue Pacific and enjoy a rich glass of French wine.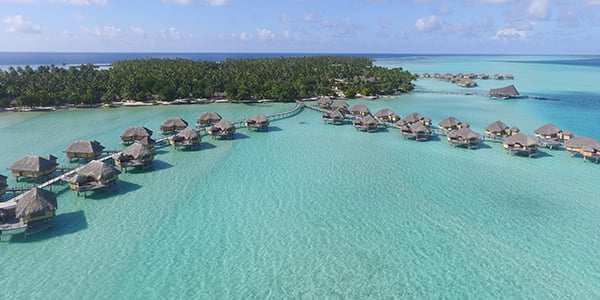 Instead of discovering the chartered territories of the Caribbean, why not step outside the box and completely engulf yourself in the islands of French Polynesia? Dare to do something different. After spending days discovering (by boat) black pearl farms, vanilla plantations, untouched reefs, live volcanoes and uninhibited islands, book yourself a house at one of the hundreds of over-water villas that these islands have to offer. Relax, press pause and treat yourself for a few days before you head back to your respective home country. Or don't. That choice is yours.
To learn more about owning a yacht in Tahiti, fill out the form below to contact us today!