If you want to know what our owners are saying about us, you can read it all here! For over 50 years we have built a reputation based on trust and honesty. We put our owners first, and we are proud to be able to help our family of owners achieve their dreams of owning a yacht in a beautiful destination and discovering the world's best cruising grounds.
"We are on our third Moorings owned yacht over the last 10 years, and our second 5800 crewed sailing catamaran. We had many years and many trips of trouble free chartering all over the world by using yachts at many of the exotic locations available. Over the past few years The Moorings has had two major hurricanes and now a complete shut down of its worldwide operation for several months — through it all - The Moorings has always lived up to their end of the financial commitments and managed their business through the harsh events that they were dealt. The Moorings has a long term minded owner with deep resources to continue to enhance the overall experience and the financial arrangement on my end has been very lucrative if you love chartering and enjoyable trips with family and friends."
Owners Adam & Jenice - Moorings 5800 Crewed Yacht, Happy Endings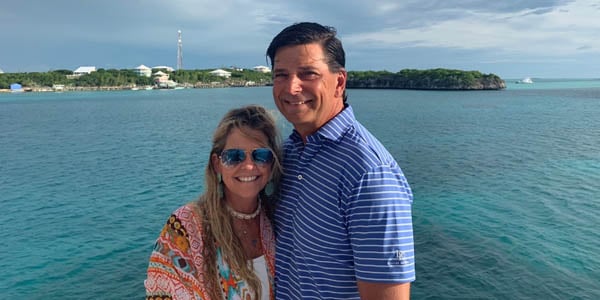 "Carl and I are yacht owners with Sunsail/Moorings. It is financially beneficial to us because we were already chartering 3-4 times a year. The first new boat that we bought through this company was heavily damaged during hurricane Irma and it was over a year before the yacht was repaired and put back into the charter fleet. The Sunsail/Moorings company NEVER missed paying us our monthly check. We lost no money whatsoever, and all of our vacations have been virtually free since we participated in the ownership program. We traded in our first yacht for a second yacht through the same program, which we would not have done if we thought it was a bad deal. Naturally COVID-19 has greatly impacted tourism and, we still have not missed receiving a check and, in-fact, the company has emailed us, reassuring us that we will continue to receive our monthly payments.
Carl and I receive no special considerations or payments for posting this testimony. I'm simply giving you an honest report on what our experience has been.
One reason we bought into the ownership program is because it would save us money on our sailing vacations. We expected to at least break-even but, the deal has been better than that! We've been able to take friends and family members sailing with us. The other reason we bought specifically into the Sunsail/Moorings ownership program is because they have bases all over the world. Our yacht is in the BVI but, because we are owners, we can fly to other locations and use boats at other Sunsail/Moorings bases. It's a great way to see the world and experience other cultures. We have sailed Croatia, the BVI, the French West Indies (St. Martin), French Polynesia, and Thailand through this program. There are still so many other Sunsail/Mooring bases that we want to sail from!
If you have really close friends or business partners, you could even consider being partners in ownership, after you learn all the details of this program."
Owners,Carl & MaryLee– 444 Catamaran and now 454 Catamaran 'MaryLee'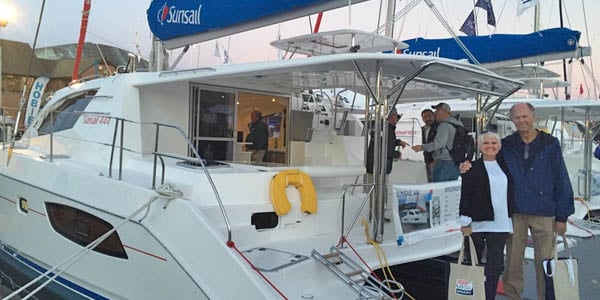 "The love affair began in early 2010. The LADY B won all our hearts and we couldn't wait to spend time with her. She was a Moorings 474PC and quickly took us anywhere our hearts desired. We stood out on deck under the stars while, at anchor in Anegada and said 'It just don't get any better than this'!
And then it did!
In late 2013 DOUBLED came into our lives. We had purchased her in late 2013 and took delivery in the summer or 2014. She was Hull #1 of the 514PCs While we hated to see LADY B go, we did see her occasionally on the dock while she continued to be busy on charter for a few years. DOUBLE D was a 514PC and she was an amazing hostess. Once we took a first set of friends out on her, the requests to join us never stopped. We were on a mooring ball at Cooper Island when we were all sitting around enjoying a cocktail on the fly bridge and we said 'It just don't get any better than this'!
And then it did!
It may have been the tequila, but my wife said she had found our next boat. She had worked her trading magic and we were about to say goodbye to DOUBLE D 514PC and hello to 5800 Crewed DOUBLE D. She is an amazing boat with a fantastic crew. We have had her since 2015 and she is a true joy to be aboard.
We were devastated with what happened to The Moorings and the islands with Irma and got back down to the base as soon as they reopened and they did come back better than before with so much hard work from everyone. It was wonderful to see so many friends still there.
Now we are all facing a disaster called COVID-19. It cancelled our plans to be in Thailand in April.
We know it will pass and can't wait to be back on a boat under the stars and say 'It don't get no better than this', and then see how it does.
Derek & Diana, Moorings 5800 Crewed Yacht, Double D, St. Lucia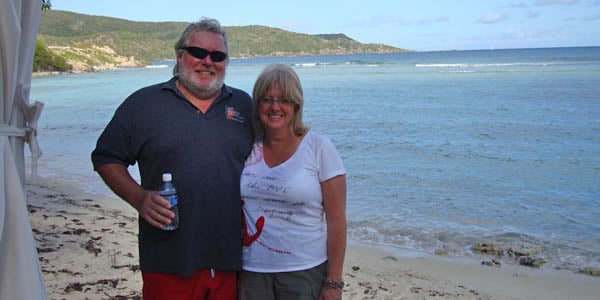 "We're relatively new to the Moorings but have enjoyed the time and opportunities it presents our family. We are experienced sailors (mostly inshore racing) so the ocean cruising style of boating was new to us. The Moorings has provided a way for us to maximize our access to fun while helping to minimize the headache and overhead. We love the fact that we can conveniently see some of the best spots in the world without having to deal with all the logistics that would be associated with traditional boat ownership. The comfortable and well maintained boats make a group trip pleasant so we don't need to waste lots of time dealing with boat issues before and after trips with friends. Finally the people at the Moorings have been great to work with helping make every step of our adventures a blast!"
Kailas N.,Owner Moorings 5000, Tacocat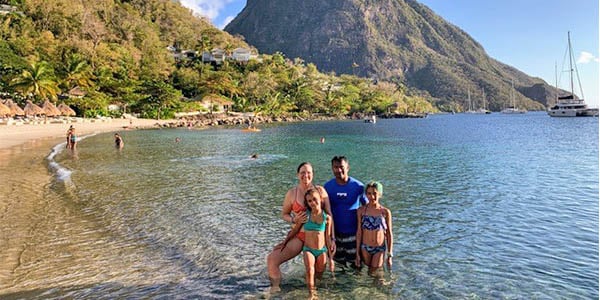 As a Moorings Power Cat owner I would like to relay our experience with The Moorings Ownership Program. First and foremost is our positive experience with the Moorings staff over our first year of ownership. Last year we were able to take 3 amazing trips with Moorings; Abaco, Minorca and St. Martin, and were provided excellent support in the planning and execution of each experience. Our 51PC the 'Guanahani Dream' was based in Abaco; now in Nassau, and we were able to enjoy eight beautiful days there traveling from Marsh Harbor to Double Breasted Cay and spent some very memorable time on Spanish, Sandy and Green Turtle Cays. Our trip to Minorca couldn't have been better as the weather allowed us to circumvent the entire island on a Moorings 433PC. The landscapes and Spanish culture we experienced is beyond description. Our final trip of the year found us in St. Martin enjoying both French and Dutch hospitality and cuisine and the beautiful British island of Anguilla. If you want to spend vacations at amazing places all over the globe in a private setting that puts you front and center in some of the most beautiful locations the world has to offer I suggest you consider joining The Moorings Ownership Program.
Greg A., Moorings 514PC, Guanahani Dream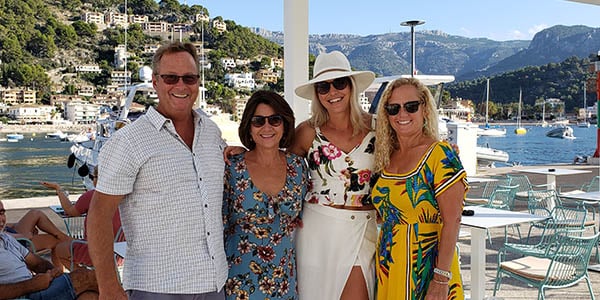 "As the name implies, Wild Irish Rose IV is our fourth sailboat with the Moorings. We started sailing with The Moorings for our honeymoon, 30 years ago this September (2020). We were booking a sail almost every year when we started to look into The Moorings Ownership Program. Within our first two sails as owners, we knew we'd be with them for life. No matter what base we charter from, regardless of their position, the dock staff is without fail absolutely exceptional and that aspect right there can make or break a charter. It's hard to explain, but it just feels different when you sail as an owner and we are so proud to bring our friends and family to any Moorings base. We know that everything will be done right and that our guests will experience the sail of a lifetime. Three years ago we were sailing off the northern end of Grenada with our grandson Milo, 18, at the helm and his proud grandfather sitting across from him. We were hitting gusts and big waves and Dave was coaching Milo through the sail. As a wave crashed over the bow and absolutely drenched every single person on deck and Milo squealed with delight, I looked at my husband and said "This is why we own with the Moorings..." (true story!)"
Dave and Janie Baur, Moorings 4000, Wild Irish Rose IV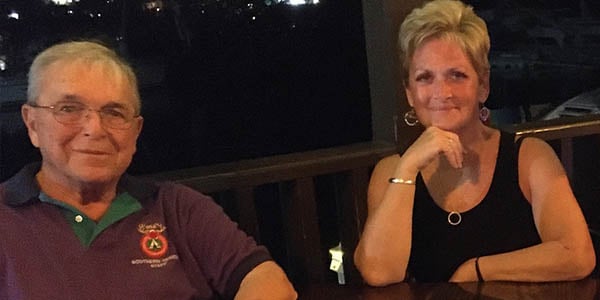 "This whole experience has been wonderful. Everything from meeting with our sales agent at a few boat shows and her patience with us during the buying process to chartering our boat for the first time. We couldn't be happier with the Moorings family."
Mark & Marta, Moorings 4000, Knot Appropriate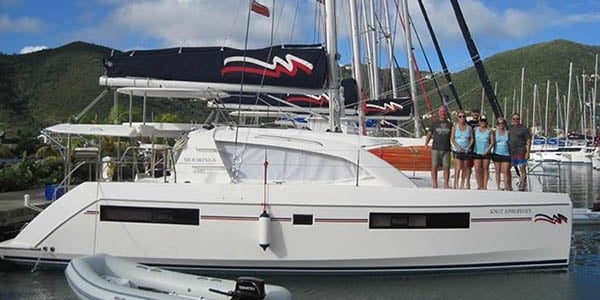 "My Moorings experience has been excellent, and continues to get better. After a great five years with our Moorings 4800, we love our Moorings 5000 and we are looking forward to the new Moorings 534 power cat or something else new in a few years. BVI continues to redevelop and we can't wait to see what's in store!"
Andy S., Moorings 5000, Mazeppa, BVI
"Owning with The Moorings is an affordable way to have a beautiful boat. The key word is affordable. Because the yacht is in the Moorings Ownership Program, it helps subsidize the cost of the yacht. And it is nice to be able to go to a beautiful place and enjoy your boat. Lyndon, the Manager of the powercats in Tortola, has become a good friend and one of the reasons we are on our 5th Moorings boat
Fred and Beckie, 5x's Yacht Owner, Current Yacht Moorings 514PC, Freddie B II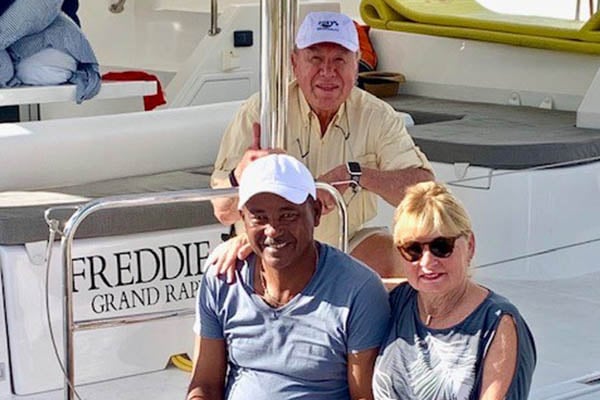 "We have enjoyed our ownership in the Moorings program, starting with Sunsail in 2004 and then Moorings in 2007. We are happy owners of two boats now, both in Tortola, our sixth and seventh boats. Sailing all over the world, from Greece, Croatia, Tahiti, the Bahamas, Belize, and all over the Caribbean, our family and friends have enjoyed lots of fun times! Some of our favorite events were Owners Flotillas and BVI Spring Regattas. We try to sail about 6-weeks every year depending on where we are going.
One of our most enjoyable parties is the costume party at the Owners Flotilla. Some of our friends have the zaniest costumes!! The picture attached is from 2014 Spring Regatta in Tortola."
Dick and Pam, Moorings 52, Shape Up in BVI and Moorings 48.4, Bright Idea in St. Lucia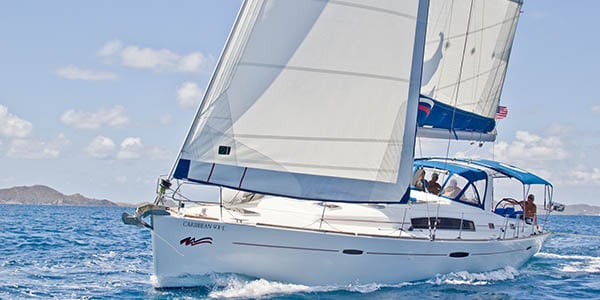 "Our first experience with The Moorings was in 1990 in the BVI on a classroom boat. We were part of a flotilla with our sailing club from Lake Texoma. The instructor Paul, was evaluating our sailing skills to obtain our bareboat certification. This began our love of sailing, The Moorings and the BVI.
We continued to charter with The Moorings for the next twenty years until 2010 when we bought into the Moorings Ownership Program. The Robertson Caine Moorings 4600 catamaran was our first love. After being in the BVI fleet for six years, we traded for a Robertson Caine Moorings 4800. Unfortunately, Sea Wing met her demise with Hurricane Irma less than a year later. The Moorings continued payments to us until the boat was found and deemed a total loss. We received the full amount of the insurance within a short amount of time thanks to the Moorings.
Our next boat, a Roberson Caine Moorings 5000, was delivered in October 2018. Christened once again as Sea Wing. Alas, she was hit and severely damaged by another charter company boat last June. Thankfully, no one was injured on either boat and Sea Wing was towed to Road Town. She is in dry dock awaiting the resolution of the insurance companies. Throughout this process, The Moorings has continued our guaranteed payments each and every month and we are still able to use our points to sail anywhere in The Moorings fleet. After all of the wonderful moments and challenges we've encountered in our time with The Moorings, we plan to buy another Robertson Caine Moorings 5000 as soon as possible.
Owners, Joe & Pam Hoing, M5000 BVI, S.V. Sea Wing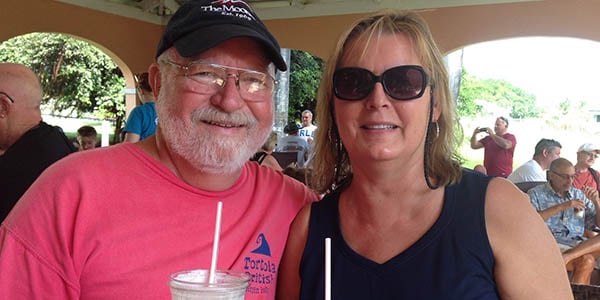 á