A Moorings life for me
Once the youngest owner ever to own a charter boat in our fleet, Jeff Monuszko comes from a family who has been sailing with The Moorings for over 20 years. His first charter with The Moorings was at the age of six, and since then he has had a passion for sailing and unbreakable loyalty to The Moorings. Keep reading to learn more about his experience growing up with The Moorings family and his sailing adventures today.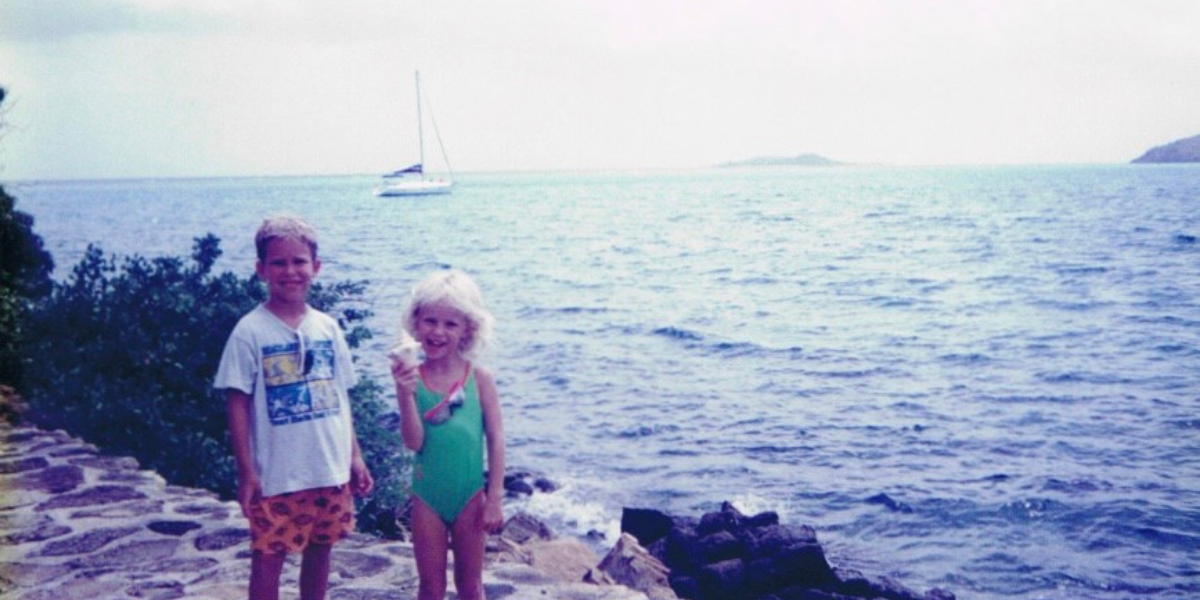 What's his story?
Jeff's first charter with The Moorings was at the ripe age of six in the Abacos, Bahamas. This would make his journey with The Moorings about 24 years long. He was introduced to The Moorings by his parents who had their first adventure with the company in 1987. Jeff's sailing experience and knowledge was courtesy of his parents and sailing school. "I grew up watching my parents on our vacations with The Moorings and also went for a handful of certifications from Offshore Sailing School," says Jeff. Between him and his parents, they have visited many of The Moorings worldwide destinations including BVI, Abaco, Croatia and Belize.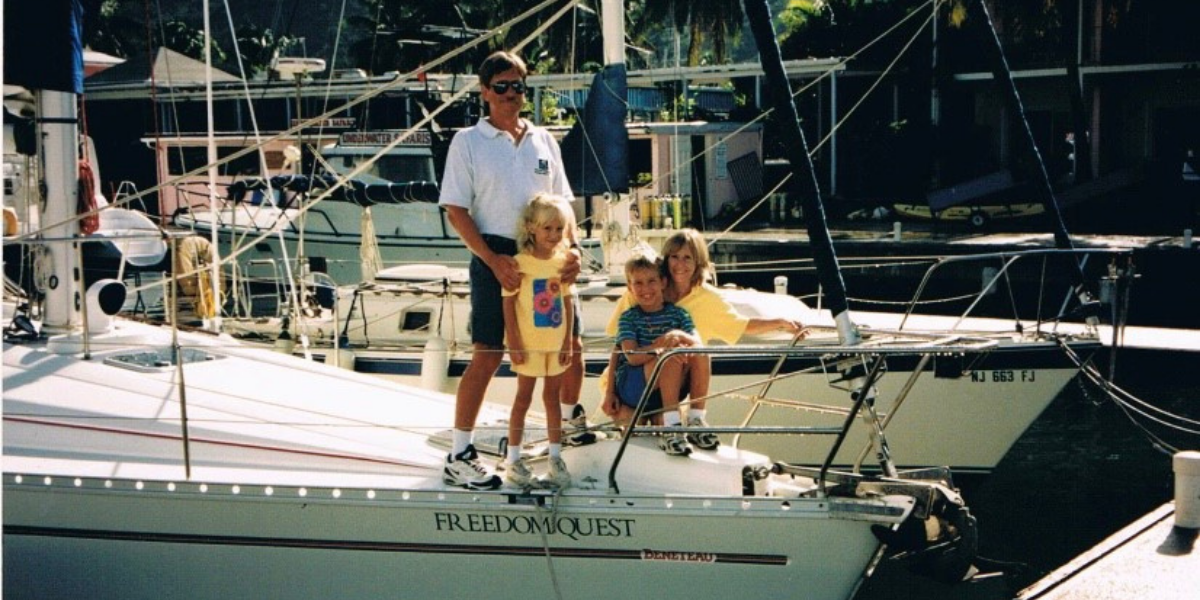 Learn more about his boats
With smart financial decisions and a little bit of luck, Jeff was able to own a yacht with The Moorings at 24. Currently, Jeff owns with our sister company a Sunsail 424 (Lagoon 42) as of May 2020. However, he previously owned a Moorings 42.3 called, 'Luff Out Loud' for 5 years before his contract renewal. "The amount of features and space we have on the Sunsail 424 is hard to beat especially for the price. Coming from a small monohull, it is a whole new world to have a generator, outdoor fridge, water maker, dingy davit, automated windlasses, trampoline, ample storage, additional cabin space, panoramic views, elevated helm, additional weather protection." His current boat is very special to him and his family and named after the first sailboat his parents had together back in their younger days. When asked how long he entails keeping his boat, Jeff says, "I think every charter boat owner thinks about keeping it after the program a few times, and I know many end up doing just that." The worry-free benefits of the ownership program are what keeps him around. In total, he sails about 6-8 weeks each year.
After years of traveling, his favorite destination is the British Virgin Islands (BVI). "The BVI is truly home to me. I feel like I am a visiting whenever I am not in the BVI!" According to Jeff, most of his best lifelong memories have happened around the islands of the BVI, and he has many life-long friendships thanks to the BVI to prove it.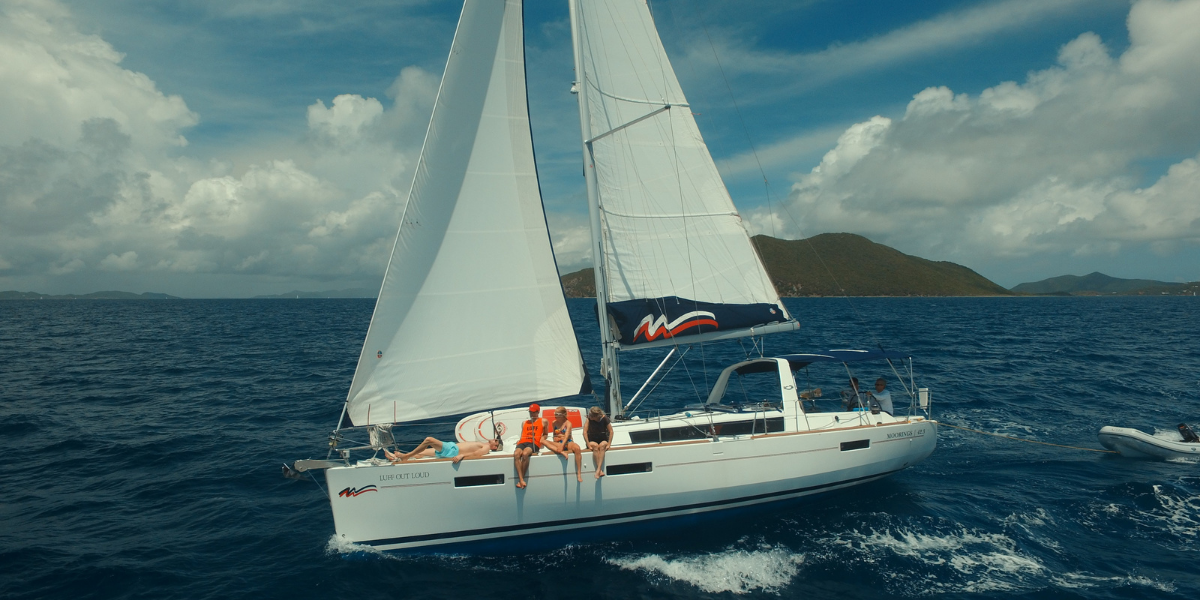 Learning to sail with the best
Jeff grew up as a Moorings' baby and says he has been "spoiled" with chartering with The Moorings since day one. He recalls, "Throughout the years, I have seen many peaks and pits of the experience and the industry, and it has just further reaffirmed my family's three decades of loyalty to the brand." When asking Jeff if he recommends obtaining sailing knowledge prior purchasing a yacht, he responds, "I cannot imagine chartering without the necessary experience to handle one of these vessels. Lack of knowledge and experience is a sure-fire way to ruin the vacation of a lifetime." Jeff believes people would have a far more enjoyable time if they could take a crewed vacation with The Moorings, hire a Moorings skipper, or just learn how to sail themselves. "Learning to sail has countless benefits. It teaches you about accepting realities, respecting nature, strategy, using whatever you have around you, and quick decisions mixed with careful planning."
Future plans and some advice
Jeff says that if he were to buy private one day, it would be the result of a major life change. He emphasizes that he would only consider his private yacht as his one and only primary residence. However, the depreciation of buying a new vessel is a hard pill for him to swallow. "I think the key would be to find a well-maintained used boat and buy it after the first few years of aggressive depreciation have passed. A phase-out boat from the Moorings Brokerage is a great option. I have seen the work that is performed during the phase-out periods, and they do a great job of making it 'good as new'." For now, the ownership program alleviates just about all of his logistical and financial worries, so he is quite content taking advantage of it!
Check out his YouTube Video in tribute to The Moorings below:

Jeff reflects for one final thought and says, "For the past 30 years, The Moorings has been a part of my family and some of the happiest memories of our lives. As a second-generation sailor, I have continued my parent's legacy, and plan to share the wonders of sailing with generations yet to come."
Follow along on Jeff's adventures!
Youtube: https://www.youtube.com/channel/UCHTpWyPzVMDX7gm6LsKlUyQ
Instagram: https://www.instagram.com/jeffmonuszko/
Gmail: jeffmonuszko@gmail.com